Ned Weston was a trapper and a wildlife conservation officer. More importantly Ned was a mentor, a teacher, and a friend to everyone he met. Ned's life revolved around protecting wildlife and the habitat so critical to its existence. Ned adamantly promoted ethics, responsibility, and professional wildlife management. Ned's life provided a standard for all of us to emulate. It is the desire of the Pennsylvania Trapper's Association to provide this scholarship to an individual that is willing to accept this standard in the advancement of wildlife management in Pennsylvania.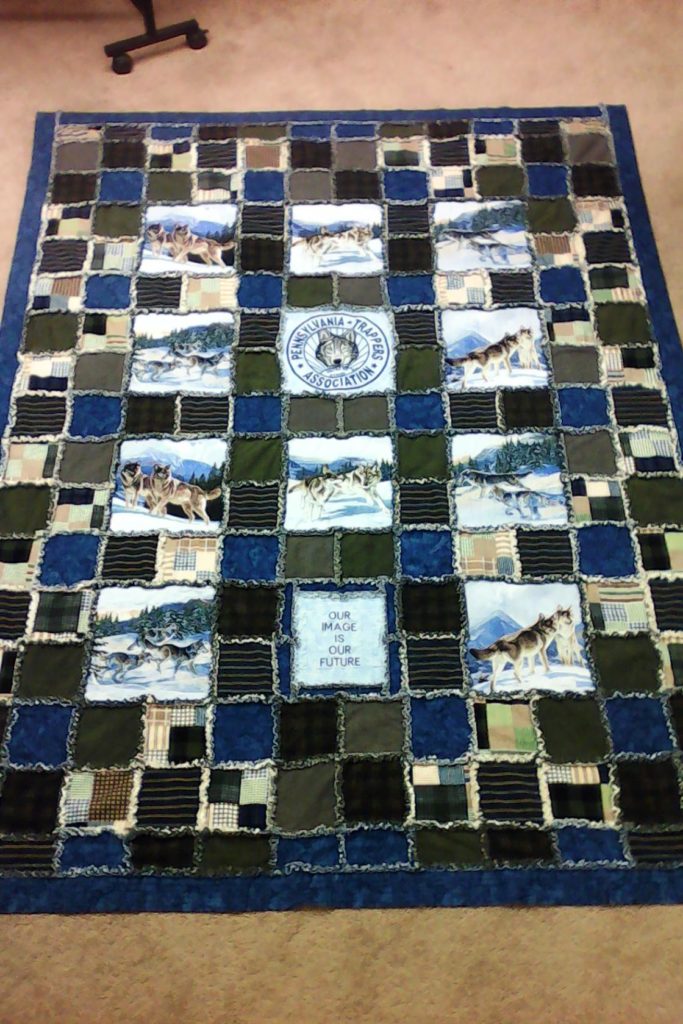 ---
How the scholarship is funded:
The PTA is supporting the scholarship program through the quilt raffle.  Tickets are sold at the annual PTA Rendezvous for $5.00 each.
---
 SCHOLARSHIP APPLICATION and GUIDELINES
Scholarship:
The PA Trapper's Assoc., shall award scholarship funds with the amounts depending on the money available each year.  The scholarship money may be used toward educational expenses such as tuition, books, or sent directly to the bursar office.
Eligibility:   
The scholarship recipient shall be a member of the Pa. Trapper's Association

The scholarship money must be used to help finance a two or more year higher education program.

The application deadline is June 30,2017

Any year of higher education is eligible
Mail the application, letter of recommendation, and essay to:
Karen Mohn
138 Farview Road
Hamburg, PA 19526
papatrees@aol.com
Selection of winner:
The selection committee shall award this scholarship without regard to the applicant's race, sex, or national origin.  The committee's selection will be final.  Winner will be notified by July 30, 2017