John W "Jack" Wilkinson Jr, 78 years old of Armbrust, Pa, passed away peacefully Sunday, October 15, 2017 in his home, surrounded by his loving family. After a long and courageous battle, he received his eternal reward.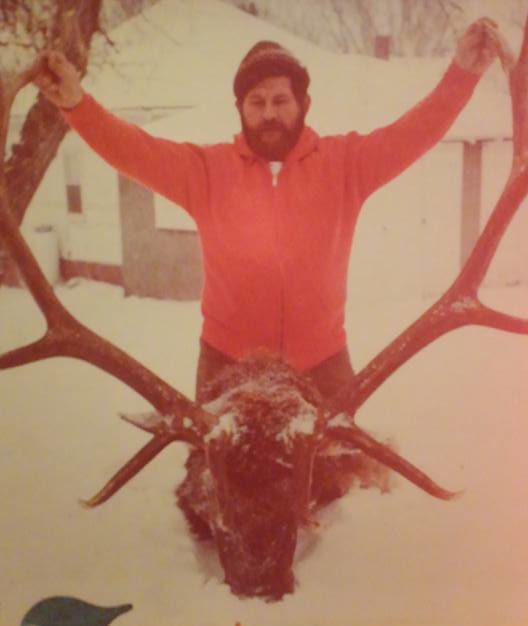 He was born July 21, 1939 in Mt Pleasant, son of the late John and Yvonne (McHenry) Wilkinson.
He was a life member of Youngwood Vol. Hose Co. #1. Life Member of the Youngwood Lions Club, member of the PA Nurserymen Association, member of the Marion Lodge #562 F&AM., member of Tall Cedars of Lebanon, Westmoreland Forest No. 77. He was a member of the National Trappers Association, the PA Trappers Association and Fur Takers of America. Jack was a advid supporter and member of the NRA. He was also a strong supporter of the American Red Cross as a blood donor.
Jack was in the first graduating class of Hempfield Area High School in 1957. After graduating from high school, Jack followed in his father's footsteps and joined the family business, J.W. Wilkinsons' Nurseries in Armbrust where he started working in the fields as a child. Although he retired in 2011 he continued to keep a close eye on it daily from his wheelchair. He loved being on a tractor plowing fields and took great pride in being a caretaker of God's creation.
Surviving are his High School Sweetheart, his wife of 55 years, Connie (Simpson) Wilkinson. His daughter Joyce W Rettura and husband Joe Jr- Armbrust; Son John W Wilkinson and wife Vicki- Armbrust; Daughter Jeanne W Green and husband Michael- Armbrust; Son Jason W Wilkinson and wife Melinda- Armbrust. Nine grandchildren, JJ and Alyse Rettura; Jake and Morgan Wilkinson; Danielle Green; Keegan and Jordan Miller; Taylor and Tanner Wilkinson. His brother James W Wilkinson and wife Linda- Armbrust; His brother Jary W Wilkinson and wife Peny- Morgantown, WV. As well as numerous nieces and nephews.
Jack didn't have a bucket list; he lived it. He touched many lives through his kindness, knowledge, compassion, frequent words of wisdom, and prayers. He had an amazing spirit and never left a place without making a new friend. He loved to travel and throughout those travels had the opportunity to widen his circle of friends across the miles. Jack had a passion for anything outdoors, especially hunting and trapping, and enjoyed sharing that passion with everyone. For several years, Jack was the World Champion Barefoot Bear Trap Setter! Anyone who knew him loved to listen to his stories and his tales would not be complete without telling the one about wrestling an orangutan. Above all, Jack loved his family. Nothing brought him more joy than seeing them and spending time with his wife, children, and grandchildren. Jack's faith was strong and he knew he would someday again be with those he loved most in heaven.
Friends will be received 2-4 and 6-8, Wednesday, October 18 & 2-4 and 6-8, Thursday, October 19 at the at the C. Richard McCauley Funeral Home, Inc., 101 South Fourth Street, Youngwood, PA. There will be additional visitation from 10-11 Am, Friday October 20 at the Armbrust Wesleyan Church.
Services will be held at Armbrust Wesleyan Church, Friday, October 20, 2017 at 11:00 Am with Rev. Timothy Stradling, officiating.
Interment will follow in the Mt Lebanon Cemetery, Tarrs, PA
Family suggusts memorial contributions made to the Armbrust Wesleyan Church, American Heart Association, American Diabetes Association, National Kidney Association, Heartland Hospice or the NRA