From Dave Eckles:
It's sad news that I have to report the news of the passing of Teresa Siko, proprietor of TnT Fur Buyers in Latrobe, PA. Trappers in District 3 and the rest of the state have lost a great lady and true icon in the business.
Obituary: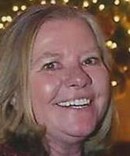 Theresa Ann (Butz) Siko, 66, a lifelong resident of Latrobe, passed away at home Saturday, June 24, 2017, after a courageous two-year battle with cancer. She was born Aug. 12, 1951, the daughter of the late Stanley E. Butz and Leona E. (Burick) Butz. Theresa was the owner and operator of T&T Fur Buyers in Latrobe and was a member of the Pennsylvania Trappers Association. When she wasn't hard at work, she loved to be outdoors and adored spending time with her family, friends and canine companions. She was a talented cook, often preparing delicious meals, making sure no one left the house on an empty stomach. Her energy and spirit were a gift to all who had the pleasure of knowing her; she had a strong spirit that never wavered, even through her brave struggle with illness. She will be fondly remembered for her big heart, warm personality, and beautiful, beaming smile. Theresa is survived by her husband of 45 years, Richard J. Siko, also of Latrobe; daughter, Carrie (Joseph) Horner, and son, Timothy (Stephanie) Siko, all of Greensburg; brothers, Raymond (Dorothy) Butz and Thomas (Judy) Butz, all of Latrobe; numerous sisters-in-law, brothers-in-law, and many nieces and nephews; as well as her two special grand-dogs, Minnie Pearl and Patty. She is also survived by her longtime, special friends Jan, Erma and Donna. In addition to her parents, she was preceded in death by her brother, Walter "Fuzzy" Butz; her in-laws, Susan and Julius Siko; and sister-in-law, Mary Ann Kutzer. The family would like to thank the staff of Arnold Palmer Cancer Center and nurse Cary for their sincere compassion and care.
Family and friends will be received from 4 to 8 p.m. Wednesday at JOHN J. LOPATICH FUNERAL HOME INC., 601 Weldon St., Latrobe. A prayer service will be held at 8 p.m. Wednesday in the funeral home. Interment will be private.
In lieu of flowers, the family requests that memorial contributions be made to LAIVC Faith in Action, P.O. Box 854, Latrobe, PA 15650.